SHELTER COVE HARBOUR & MARINA:
HarbourFest returns for 33rd year!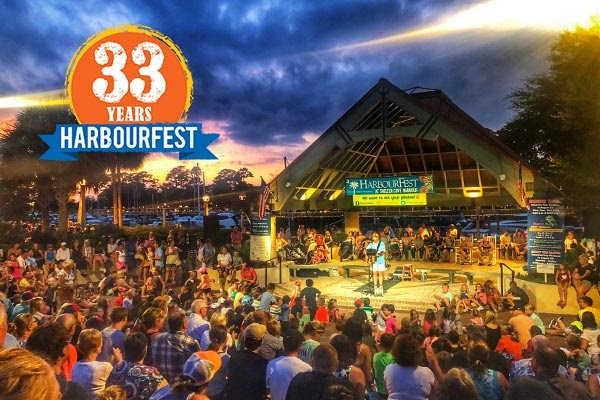 HarbourFest features Shannon Tanner performing on Monday, Tuesday, Wednesday and Friday now through September 2 with two shows each day at 6:30 p.m. and 8 p.m. Firework shows will be held on Tuesday nights from June 7 until August 23 (plus Monday, July 4- no show July 5). On Thursday evenings, June 16 through August 18, starting at 7 p.m. HarbourFest turns into a Caribbean paradise with Parrot Palooza. Cappy the Clown will be at Shelter Cove Harbour & Marina every Monday through Friday this summer from 6 p.m. to 9 p.m. through Sunday, September 4th.
ALEXANDER'S RESTAURANT & WINE BAR:
Happenings and Events at Alexander's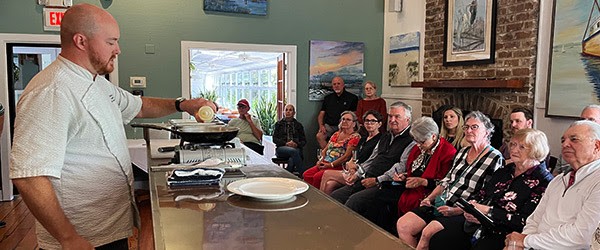 Wine Dinners
Alexander's is delighted to offer wine dinners featuring a selection of wonderful wine, spectacular food and lively conversation. View schedule and make a reservation online.
Cooking Demonstrations
Gather round the table for these new cooking demonstrations at Alexander's! Have fun, learn something new and give back to your local community. All the money collected will be given to the Palmetto Dunes Employee Assistance Program. Learn more and make a reservation online.
5K Turtle Trot and Turtle Talks are back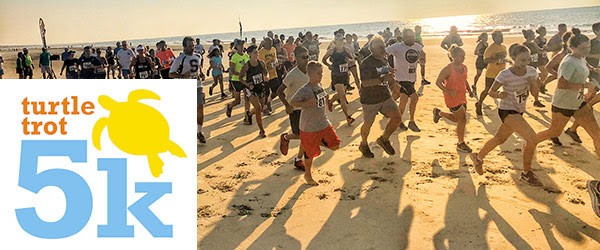 These family‐friendly run/walk events utilize Hilton Head Island's beautiful hard flat beach for the race course - the perfect running experience! Registration is online and races start June 8th. Turtle Talk is a fun educational program on sea turtles and preservation. Talks are $20 per person and sell fast.
PALMETTO DUNES GENERAL STORE:
Learn about Sea Turtles at the General Store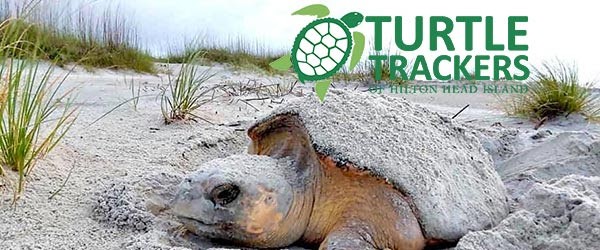 The Turtle Trackers of Hilton Head Island is a 501c3 volunteer organization that helps to assist the Sea Turtle Patrol in educating the public on how to protect sea turtles. The Turtle Trackers will be at the General Store on Mondays 9 - 11 a.m. You can catch them at HarbourFest too on Tuesdays 6 - 9 p.m.
Woodie Wagon Food Truck's Next Stop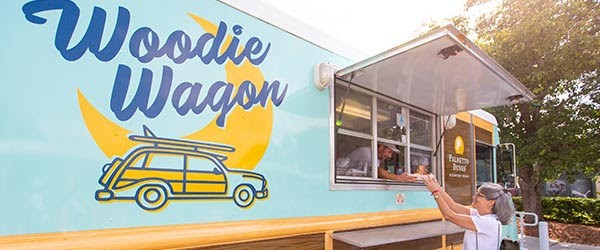 Have you seen the Woodie Wagon roaming the area of Palmetto Dunes Oceanfront Resort yet? The Woodie Wagon Food Truck brings you fresh eats and waves of flavor in the form of tasty sliders, snacks and gnarly bites for the little ones. Be sure to check our website for daily locations and your chance to catch an epic bite.

Next stops:
Alexander's Restaurant Parking Lot, Wednesdays through Fridays 11 a.m. - 3 p.m.
PDPOA Admin & Pass Office, located at 16 Queens Folly Rd. past the Welcome Center, Friday, July 1, 5 p.m. - 7 p.m.
SHELTER COVE MARINA:
National Fishing Week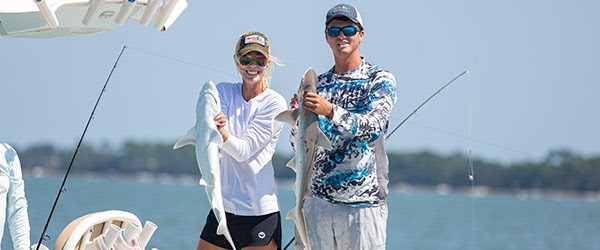 Shelter Cove Harbour & Marina celebrated National Fishing Week Saturday, June 4 - Sunday, 12. Now is the best time to enjoy the outdoors and spending quality time with your family. Whether you are an experienced angler or are new to sport fishing, our experienced fishing captains can customize your fishing adventure.
Celebrate the Father in your life with a Palmetto Dunes Resort Gift Card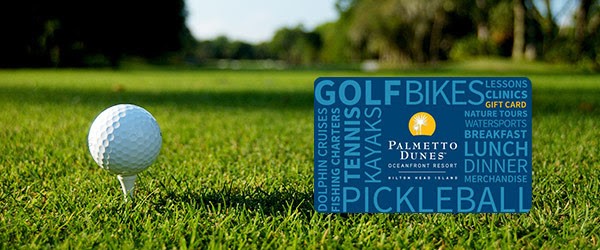 FRESH & REFRESHED:
The Resort's Recent Renovations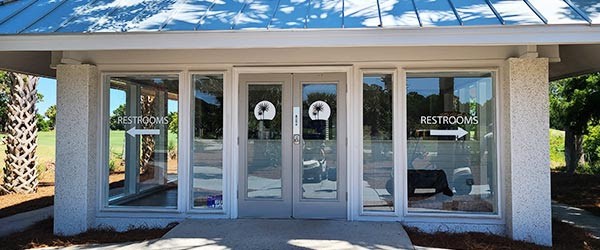 Palmetto Dunes Resort's amenities have been built and operated by Greenwood Communities & Resorts since 1979. Learn more about this amazing 50+ year history and the incredible amount of work and dedication it's taken to build three golf courses, the largest marina on Hilton Head Island and more here.

Staying true to Greenwood's dedication to Palmetto Dunes, consistently striving to create memorable places that foster meaningful and fulfilling lives, there have been many updates and renovations around the resort we'd like to share with you:

☑️ The Robert Trent Jones Halfway House has been recently renovated
☑️ The Robert Trent Jones Pro Shop has been recently renovated!
RESORT:
We are hiring!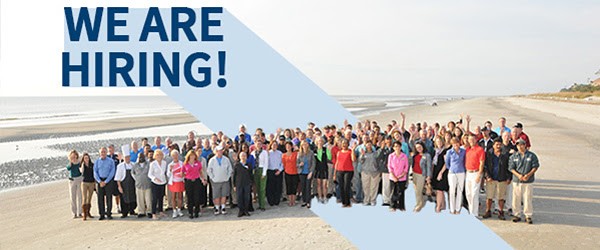 We're always looking for enthusiastic new members for the Palmetto Dunes Oceanfront Resort team. Palmetto Dunes Resort's unmatched work environment offers amazing privileges, training and the best benefits Hilton Head Island has to offer. If you think you'd be interested in being a part of the premier family, golf, tennis, pickleball and beach resort on Hilton Head Island, South Carolina, browse our current employment opportunities.
Be sure to follow Palmetto Dunes on Facebook to stay up to date on all happenings and deals throughout the year!